It's a great pleasure for us, as a digital agency, to be at the position to share the details of this big project for a small Municipality Ub.
"Since 2017, we have set our focus on Serbian market, but we certainly didn't expect to have a chance to participate in the creation of a municipality website, especially for the municipality I was born in."

Milos Lukic - CEO
Led by experience and international standards, our idea was to set an example to other municipalities and make a website which would serve the citizens, and not just fill the norm.
Together with the colleagues from the city hall, we came to some ideas about how we should build the website and make it interesting for everyone, from teenagers to elderly citizens.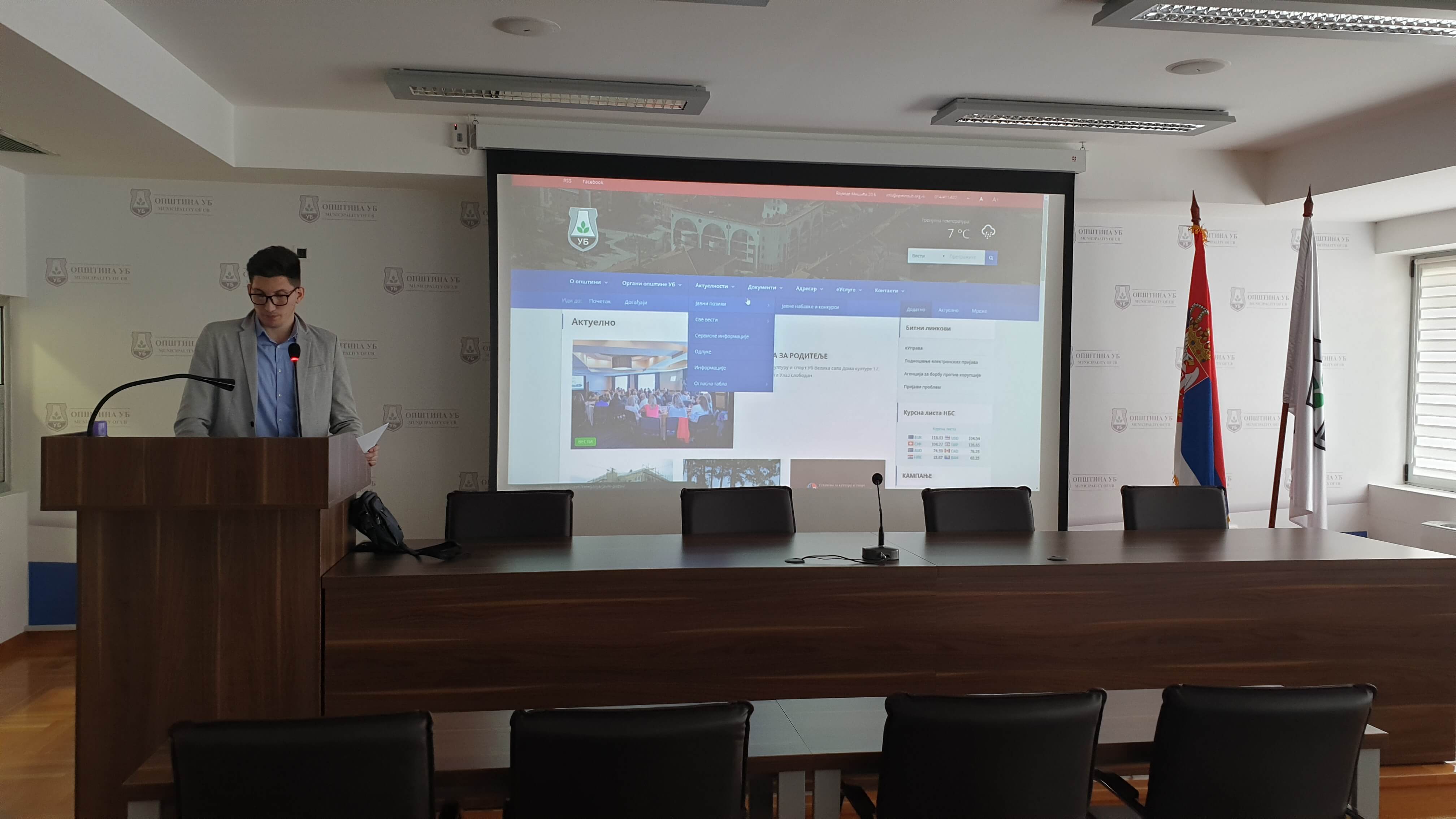 Technology behind this Municipality's website
Everyone who had the opportunity to visit the website, noticed how incredibly responsive it is, how well it is adapted for different devices and how fast the loading of this website is.
The reason for fast website speed and a loading time of 1.1s lies in the fact that we implemented all the highest MVC standards, API and cloud technologies, along with special custom servers which host our ReadyCMS.
One other notable feature, regarding our CMS is ease of website improvements and data connection to any other 3-rd party service.
Municipality Website Design
As for the design itself, we aimed to achieve unique form with ease of use and navigation in mind.
This municipality website recognizes data that is displayed on the pages and assigns shortcuts to relevant information such as texts, galleries, documents, therefore eliminating wandering around website and wasting your time.
Website fills all the norms and all functionalities are developed with the idea of making administrative job easier when entering new data or managing the website in general.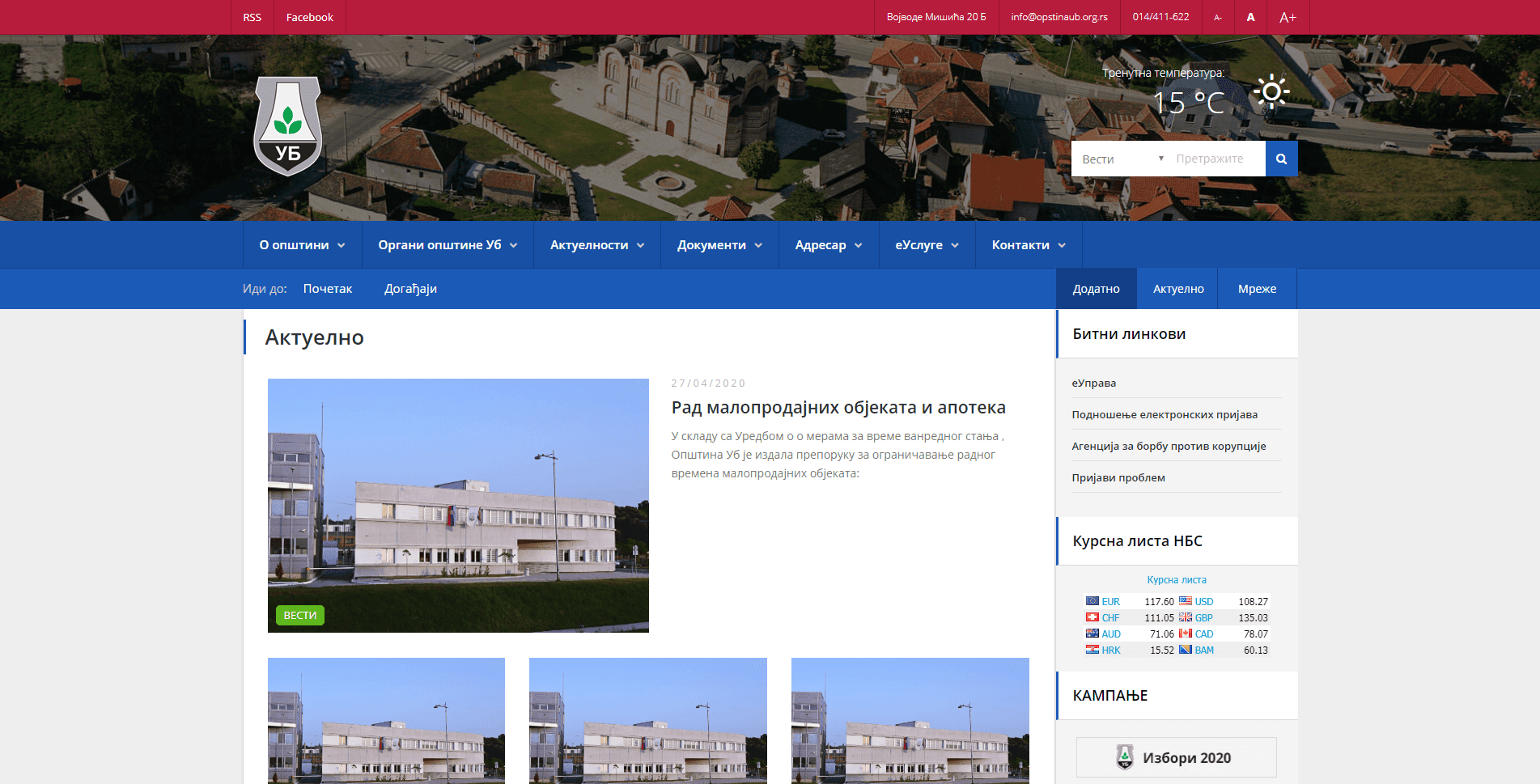 Functionalities
Aside from standard sections of the website such as news, events, e-Administration, we will take a moment to present 3 other functionalities which citizens should use regularly.
The first functionality is the address book
https://www.opstinaub.org.rs/sr/adresar/
Imagine finding yourself in need of a business contact or you wish to find out about work hours of a certain pharmacy. All you need to do is go to the municipality website and find the object of your interest.

Milos Lukic - At the presentation
Of course, advertising on the municipality website will help all companies with their SEO rankings thanks to the added benefit back-links.
All that companies need to do is fill the form on the website and administrators will approve their application. Additionally, they can add galleries, offers etc. to their personal page.
The second important functionality of the municipality website is the bulletin board
https://www.opstinaub.org.rs/sr/oglasna-tabla/
Job listings, offers, even lost and found can be posted on the website using the same principle mentioned before.
Everything that a citizen deem important and helpful can be sent via an online form, and after the administrator's approval it can be visible on the website.
The third functionality is called "report a problem"
https://www.opstinaub.org.rs/sr/prijavi-problem/
For now, citizens of the Municipality Ub can report a problem of communal nature, but we encourage all to send their comments and ideas on how to improve the website.
We sincerely hope that great number of people will make use of the opportunity provided by this website, even take the initiative, and share the important information with fellow citizens by working together with the town hall.
The norms that the municipal website has to fulfill
There are couple of norms that a municipal website has to fulfill::
Clear and readable text
Quick access to information
Font increase and decrease
and other features
We are glad that we managed to fulfill the tasks given by the municipality and we would once again like to extend our thanks to our colleagues in the town hall for the incredible cooperation and great ideas.
Local press about us
After the website was launched, project was featured in several local press newspapers and a Local TV.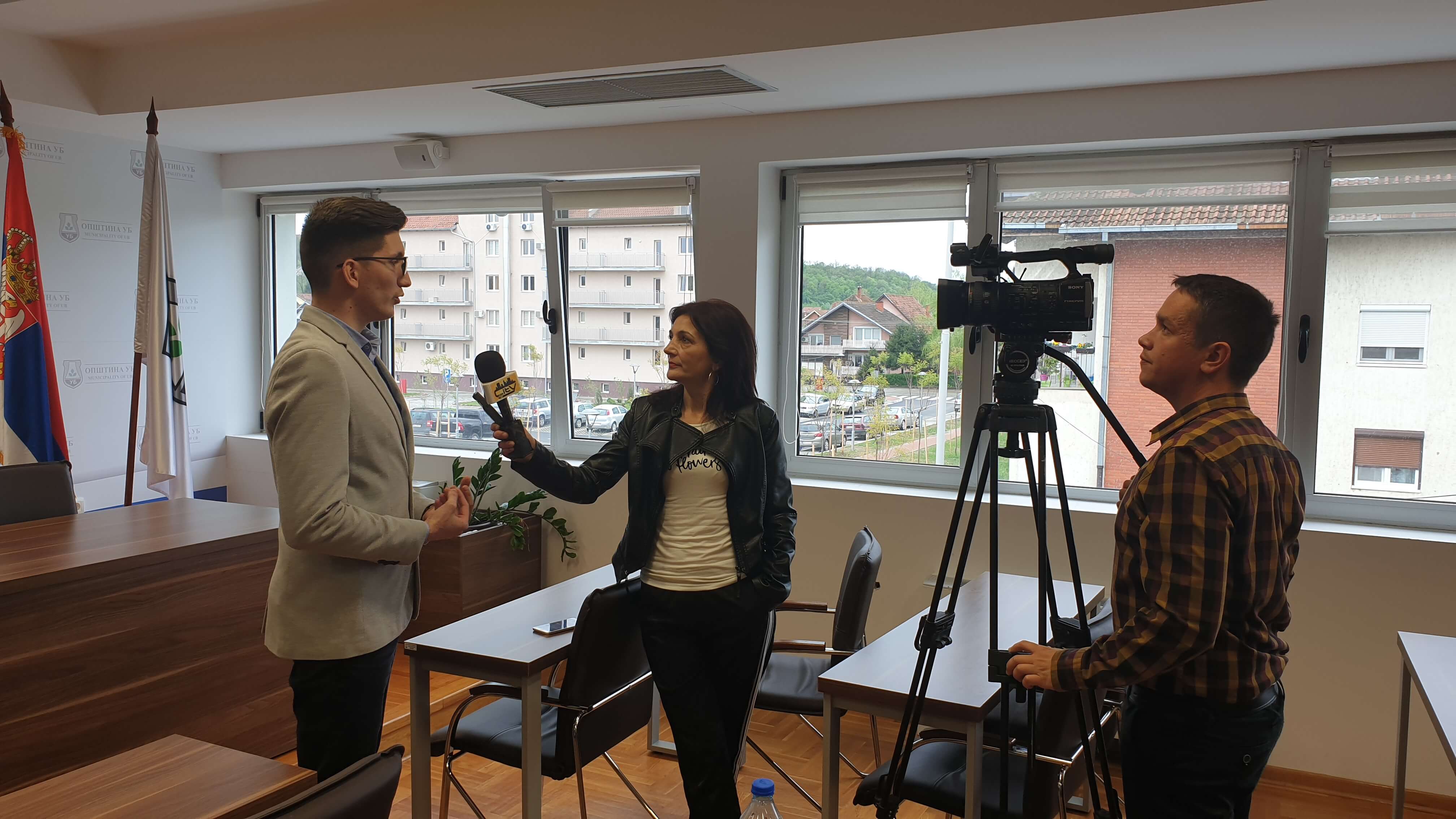 For creative minds:
If you think your municipality's website can be better or you have ideas how to improve it, leave us a comment or send us an email.