It was about time and we don't know why we waited this long, but we are proud to say that we became certified AdWords professionals.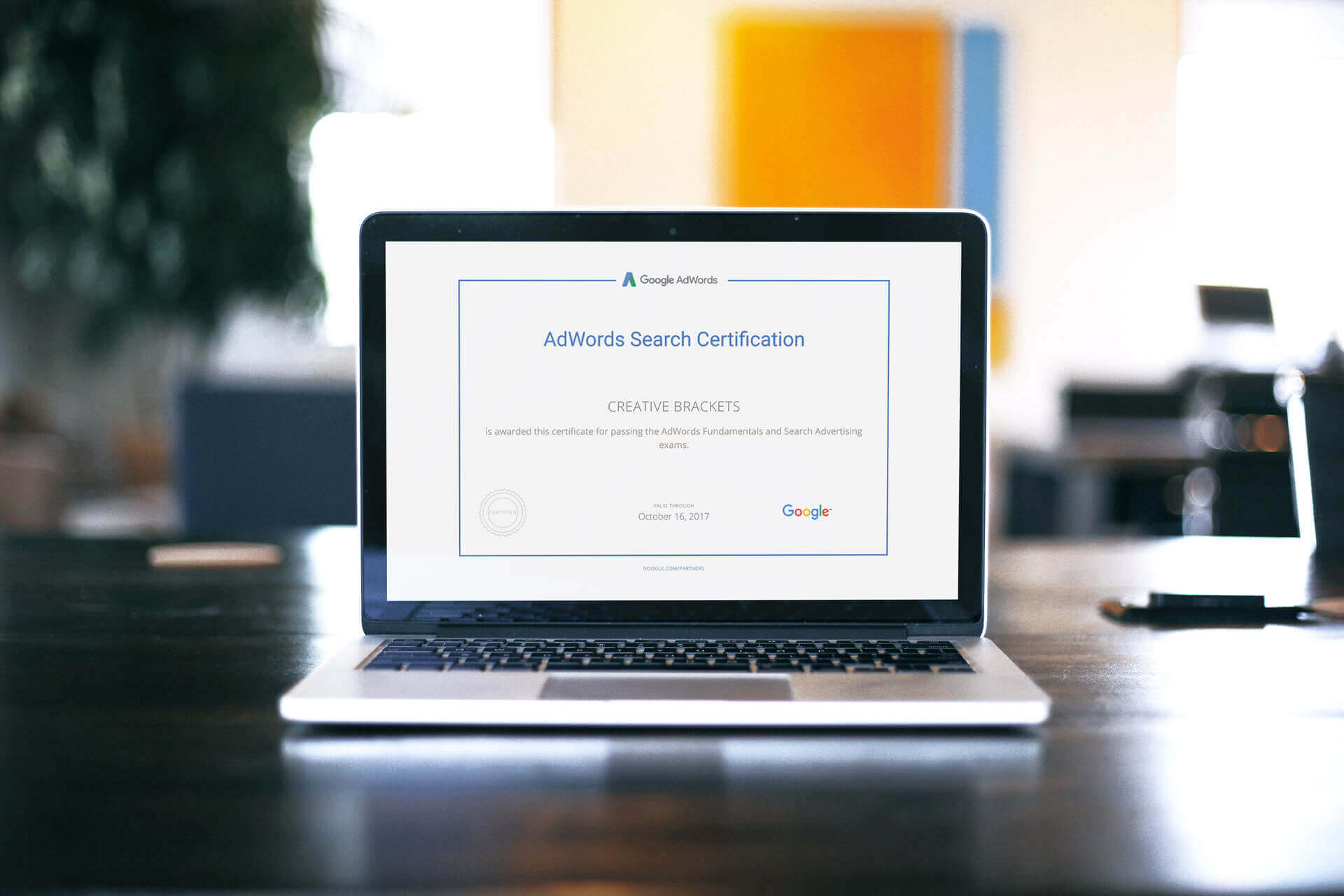 We have earned specialization in Google Ads Search advertising. This means we have team members certified in these specific product areas and are creating and optimizing client's ads for both desktop and mobile.
This is a big step for us and our clients but this is just the beginning, our mind is set toward a bigger goal of becoming a Google Partner and creating even better results for/with our clients.
Thank you for trusting us,
{ Creative Brackets }